Body
Opening January 28, 2023. Expand below for more details!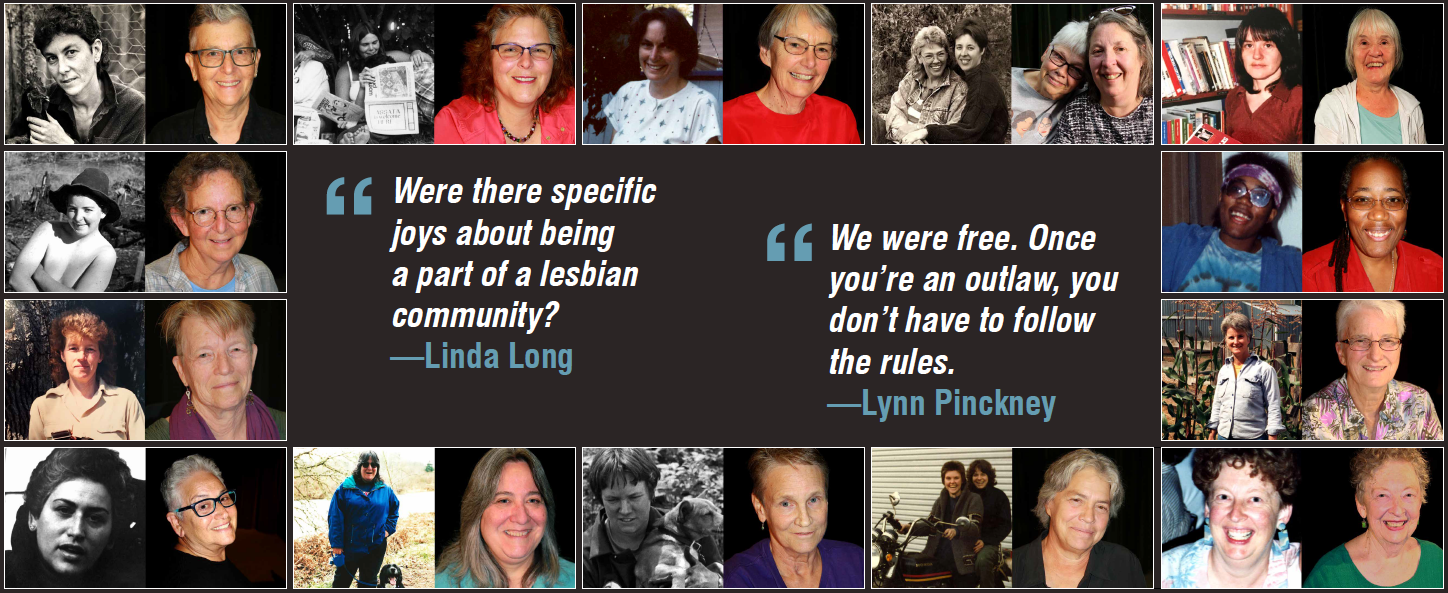 Come discover stories about the Eugene lesbian community from the women who created and sustained it.


This exclusive event is open and free to all MNCH members and Outliers and Outlaws narrators.
5:00 - 8:00 p.m.
The event includes:
Free appetizers and drinks
Special beverages provided by our partner Claim 52
Exhibit-themed screen-printing 5:00 to 7:00 p.m. from Threadbare

10:00 a.m. to 5:00 p.m.
On Saturday, Outliers and Outlaws officially opens! Come to the museum for:
Complimentary snacks and warm drinks
Exhibit-themed activities
Tabling from local queer organizations 10:00 a.m. to 3:00 p.m.
Screen-printing with Threadbare 11:00 a.m. to 3:00 p.m.
Meetup with TikTokers @iamdavefelton and @couplagoofs, 1:00 to 2:00 p.m.
Everyone is welcome!

10:00 a.m. to 5:00 p.m.
On Sunday, enjoy a more focused day. Come to the museum for:
Refreshments
Walk-and-talks through the exhibit at noon and 2:00 p.m.
Everyone is welcome!
In the 1960s – 1990s, hundreds of young women who identified as lesbians came to Eugene. They founded organizations central to the city and provided leadership for community service agencies. They created lesbian magazines, photographs, music, films, dance performances, theater, and art. They influenced Oregon's political landscape and contributed to the larger LGBTQ movement.
The exhibit is a collaboration between the museum, the University of Oregon Libraries Special Collections, and the College of Arts and Sciences. Between 2018 and 2019, Judith Raiskin, associate professor of Women's, Gender, and Sexuality Studies at the university, and Linda Long, Curator of Manuscripts, began interviewing dozens of people in what would eventually be the Eugene Lesbian Oral History Project and digital exhibit. Click here to view the full digital exhibit from the University of Oregon.
The exhibit will be on view through 2023.